CarX Drift Racing
1.16.2
Test your driving ability with this car simulator.
This app has become extremely popular with upwards of 30,000,000 downloading and enjoying using it. There has been an update this year and it is incredibly realistic and once you start you will feel as if you really are driving the car. If you want to drive sports cars in the future then this will give a great insight as to what you can expect. Once you begin here you will find out how to handle the car without too much trouble. The graphics used for drift racing would be hard to improve. Once you start off, you will be greeted by Christie who will lead you through the tutorial. There is the option to refuse but that would make it much harder to use the app. After your car has been selected then you can begin to go drift racing. There will be advice given as how to do this. The handbrake is controlled by a separate button to other actions and soon you will be able to paint donuts just by burning tyres.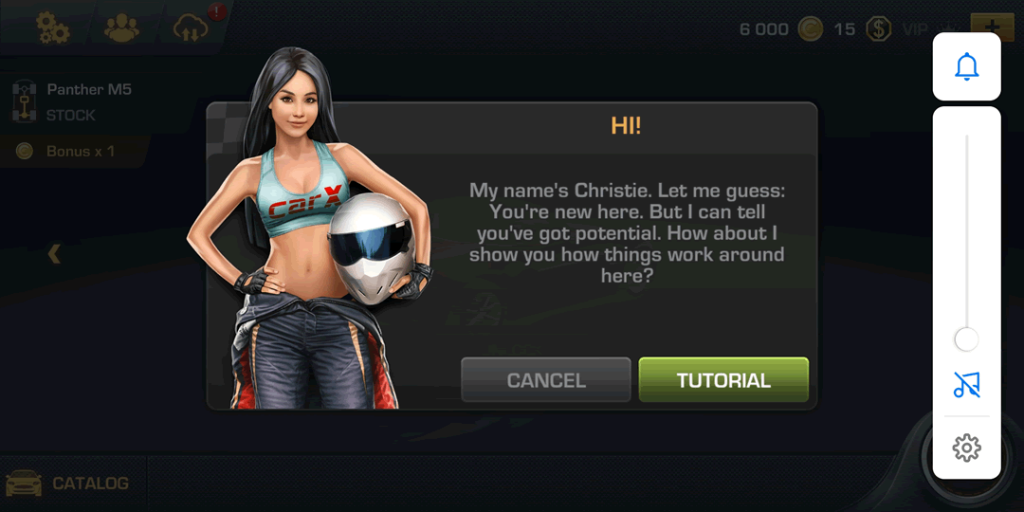 There is a wide range of cars to choose from and some are only available once you have reached a specific level or are able to pay to drive them. You will also be able to test your skills when driving on a variety of surfaces – the choices include sand, asphalt and grass. A panel will let you set a number of factors that can be on or off. As you play you will be able to decide which ones you want to keep on and which ones can be switched off. Your handling is one in particular that you will want to customize. Every car that is on the app can have its own set up including drift, stock and turbo. The sounds that come from the cars are authentic.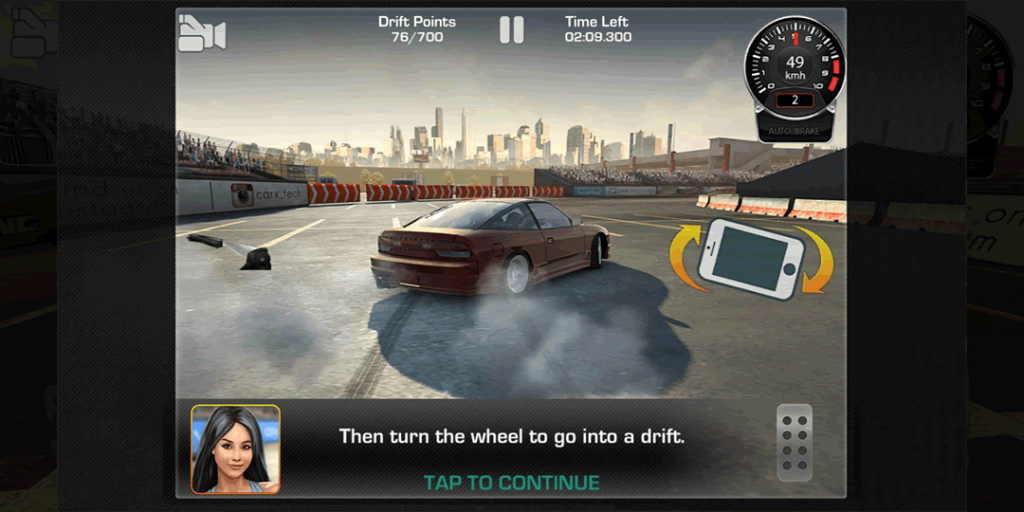 While not important to the skills that you will be building up, you can also alter the color of the cars and discs. Your progress can be checked as a result of the live camera that is there and the replays that it allows. If you manage to perform in a way that makes you particularly proud, then you can upload it to Youtube and let family and friends see what you have done. If you want to try and beat your best score then you can go into Ghost mode and play against it.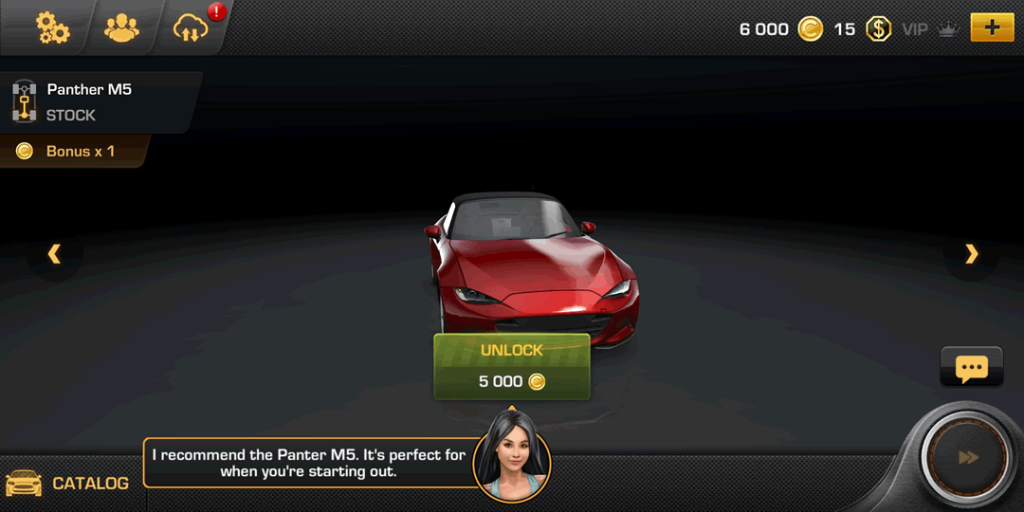 After you have spent some time practicing the game it will be time to get into Career Mode. You will be able to win cups and coins that can be used to advance your career. If you feel that you are not getting ahead as much as you would like, then you can buy coins. This starts at £3.39 and goes up to over £23. The more you spend after the lowest amount, the higher the bonus you will get. On the same page as this you will find links to the coins and cash that you have accumulated. All of this information will be stored but if you decide you are going to update, don't delete the app first or you will lose all of your details.
Features:
Ability to customise the car
Improve your skills
Great music
lay against friends
40 cars available
40 new tracks available
Conclusion:
This is going to be the ideal game for car enthusiasts. There is the chance to try your skill of drift racing in so many special cars that there will be enjoyment just choosing the car and arranging the settings. However, the fun will really begin once the game starts and you are testing yourself.
---
Add a review
Tell us your experience with
CarX Drift Racing
1.16.2
RELATED PROGRAMS
Our Recommendations
---
---
---
---